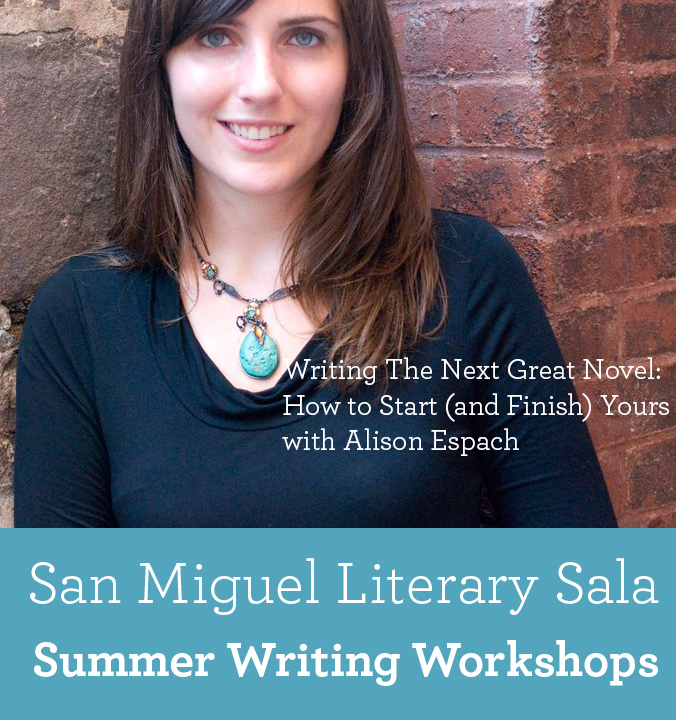 Writing The Next Great Novel with Alison Espach
Writing The Next Great Novel: How to Start (and Finish) Yours with Alison Espach
Workshop Package: $415 USD
Sala Literaria Bellas Artes, San Miguel de Allende
Introduction Session August 5 at 2:00 from 3:00 PM
Three-Hour Sessions on August 9, 16, 23, 30 from 1:00 to 4:00 PM
Do you dream of writing a novel but don't know how to start? Have you started and run out of steam? Do you have thirty pages stashed in a drawer that you want to turn into a book?
If so, this class is for you. Writing a novel is incredibly fun and rewarding, but that doesn't mean it's easy. This class will give you the tools you need to finally start and finish a book. Through a combination of discussion and in-class writing exercises, you will learn how great novelists think, write, and publish. You will learn how to spin your ideas, observations and short stories into larger narratives that keep readers asking for more. You will learn how to plot, build a world, and create compelling characters that can sustain a book-length narrative. You'll also learn how great writers stay organized and inspired until the very last page. At the end of the class, you'll draft sample pitches and learn how to talk and write professionally about your novel, an important step on the journey towards publication. Note: this is a class for writers with any level of experience.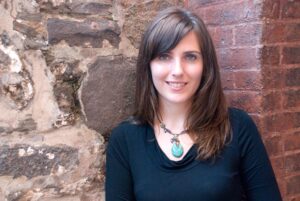 Alison Espach is the author of the novel The Adults (Scribner), a New York Times Editor's Choice, a Barnes and Noble Discover Award selection, a Wall Street Journal Top 10 Novel of the Year, a Kirkus and Library Journal Editor's Choice, and a Chicago Tribune #1 Reader Recommendation. The Adults is currently being adapted to the screen by Electric City Entertainment. Her short stories and essays have appeared in Vogue, Joyland, The Lincoln Center Theater Review, Salon, The Daily Beast, McSweeney's, Five Chapters, Glamour, and Slice. She is an Assistant Professor of Creative Writing at Providence College in Rhode Island.