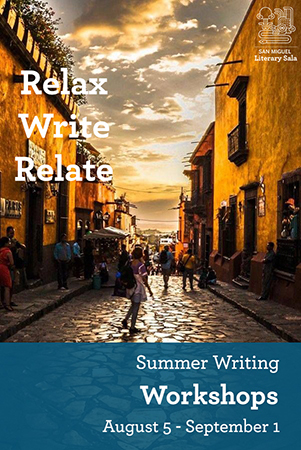 2017 San Miguel Summer Writing Workshops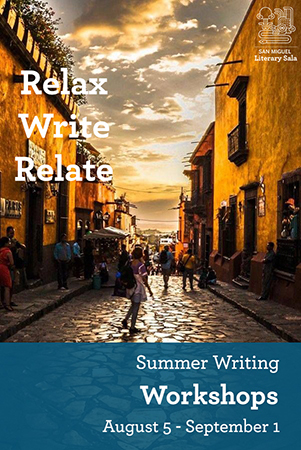 Are you interested in polishing your prose?  Do you want to be more creative with your craft?  Well, then you're in luck.  We've got some great instructors coming down to San Miguel for the 2017 Summer Writing Workshops (August 5 – September 1).  Each of our workshops will be a month long with writers meeting for a one-hour introductory session as well as four three-hour sessions (one per week) in the Sala Literaria in Bellas Artes.
This year we will be offering workshops with Alison Espach (Fiction), Elmo Keep (Creative Nonfiction / Memoir), Laura Juliet Wood (Poetry), and Diana Spechler (Live Storytelling).  In order to ensure a high quality workshop experience, we are limiting the number of participants to twelve.
San Miguel
Most people will agree San Miguel is a special place for writers. Maybe it's the light. Or possibly it's the colorful buildings. Some say it's the merging of cultures. Whatever it is, one thing is for certain—Writers flourish in San Miguel. During the 2017 Summer Writing Workshops, writers will spend four weeks learning their craft in classes ranging from storytelling to memoir writing. Whether you are just starting out or you're a seasoned professional you'll find inspiration and insight in our writing workshops.
Summer Writing Workshops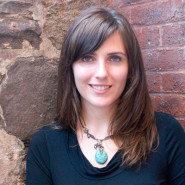 Writing The Next Great Novel: How to Start (and Finish) Yours
Workshop Package: $415 USD
Introduction Session August 5 at 2:00 from 3:00 PM
Three-Hour Sessions on August 9, 16, 23, 30 from 1:00 to 4:00 PM
Instructor: Alison Espach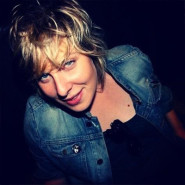 Reporting From Life: Creative Nonfiction and Memoir Writing
Workshop Package: $415 USD
Introduction Session August 5 from 1:00 to 2:00 PM
Three-Hour Sessions on August 8, 15, 22, 29 from 1:00 to 4:00 PM
Instructor: Elmo Keep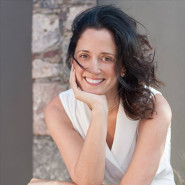 Live Storytelling: How to Talk About Your Life on Stage
Workshop Package: $415 USD
Introduction Session August 5 from 12:00 to 1:00 PM
Three-Hour Sessions on August 7, 14, 21, 28 from 1:30 to 4:30 PM
Instructor: Diana Spechler
Gateways to Creativity:  4 Paths Towards Finding Your Next Poem
Workshop Package: $415 USD
Introduction Session August 5 from 3:00 to 4:00 PM
Three-Hour Sessions on August 7, 14, 21, and 28 from 10:00 AM to 1:00 PM
Instructor: Laura Juliet Wood
Taller De Narrativa Contemporánea Para Escritores O Futuros Escritores Con Damián Comas
Informes e inscripciones: mvalero@inba.com.mx
Sala Literaria Bellas Artes, San Miguel de Allende
Agosto-Diciembre 2017. Martes y Jueves de 5:00 a 7:00 pm
Inicia martes 15 de agosto
If you have questions or would like to register in person, please contact Nathan Feuerberg at nathan@sanmiguelwritersconference.org