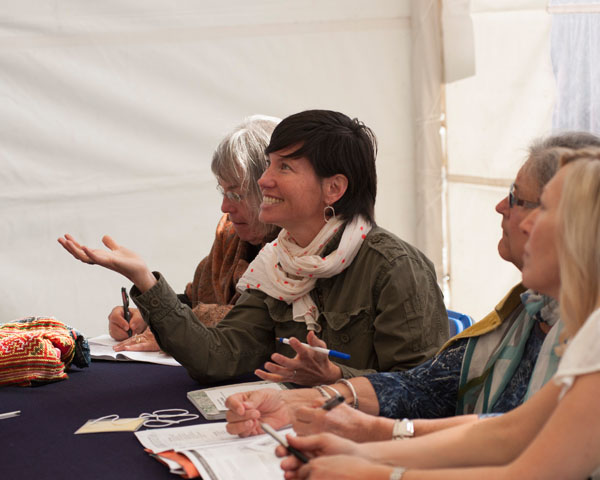 We are excited to announce our 90-minute workshops are now on sale individually. Choose from close to a hundred different workshops in Spanish and English.  Each workshop is $35 USD and taught by one of our acclaimed faculty members. Workshop categories include Fiction, Creative Nonfiction, Poetry, Publishing and Marketing, Memoir, and many more.
If you would like to register for a workshop, write Nathan Feuerberg at nathan@sanmiguelwritersconference.org If the workshop has space, he will reserve a seat for you.
The San Miguel Writers' Conference offers seven concurrent 90-minute sessions. During each session there are twelve to thirteen workshops / panels. Full information about each workshop and instructor can be found here.
Below is a list of all the 90-min workshops offered in Feb 2018.
Session One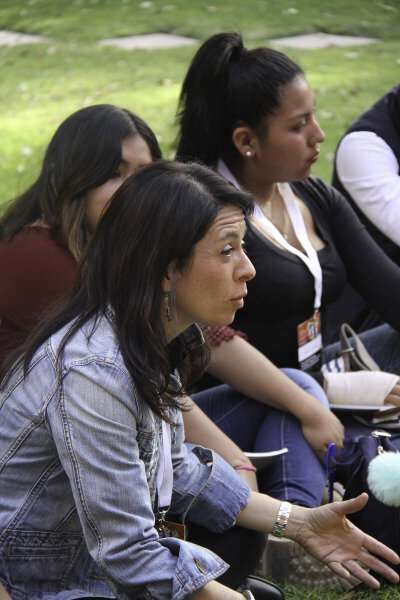 101 – Writing compelling issue-driven fiction with Tawni Waters on Wed, Feb 14, 3:45-5:15 PM
102 – The Mechanics of Scene with David Corbett on Wed, Feb 14, 3:45-5:15 PM
103 – Sensory Perception: Make Your Prose Sing with Myrl Coulter on Wed, Feb 14, 3:45-5:15 PM
104 – Exercises in Style: A Crash-Course on Narrative Innovation for Fiction Writers with M. Thomas Gammarino on Wed, Feb 14, 3:45-5:15 PM
105 – The Art of Vivid Description with Dinty Moore on Wed, Feb 14, 3:45-5:15 PM
106 – How to write about what you can't remember with Laura Davis on Wed, Feb 14, 3:45-5:15 PM
107 – Escape from the Slavery of Word: Introducing Scrivener for Serious Writers with Merilyn Simonds on Wed, Feb 14, 3:45-5:15 PM
108 – So You Want to Be a Screenwriter – Getting Started with Tom Tom Shoebridge on Wed, Feb 14, 3:45-5:15 PM
109 – How to Write an Effective Hook & Query Letter with Martha Kaplan on Wed, Feb 14, 3:45-5:15 PM
110 – The One Thing You Must Do Before You Write with Nadine Kenney Johnstone on Wed, Feb 14, 3:45-5:15 PM
111 – Your Nonfiction Writing: Capture and Keep Interest from the First to the Last with Sam Horn on Wed, Feb 14, 3:45-5:15 PM
112 – Cómo escribir un libro que se venda with Verónica Maza Bustamante on Wed, Feb 14, 3:45-5:15 PM
Session 2
201 – Creating Compelling Characters with April Bosshard on Thu, Feb 15, 9:00-10:30AM
202 – Improve for Writers with Matha Barnette on Thu, Feb 15, 9:00-10:30AM
203 – Moment by Moment Character Development with Terry Persun on Thu, Feb 15, 9:00-10:30AM
204 – Bengal Tiger Moments: Expanding and Contracting Time on the Page with Sean Prentiss on Thu, Feb 15, 9:00-10:30AM
205 – First Impressions: Making and Impact with Your Opening Sentences with Molly Giles on Thu, Feb 15, 9:00-10:30AM
206 – I Remember: Unlocking Memories to Lay the Foundation of Your Memoir with Jamie Brickhouse on Thu, Feb 15, 9:00-10:30AM
207 – Reel Magic — So You Think Your Life's A Movie? with Linda Bergman on Thu, Feb 15, 9:00-10:30AM
208 – Turns and Transformations: How Poems Move with Janet McAdams on Thu, Feb 15, 9:00-10:30AM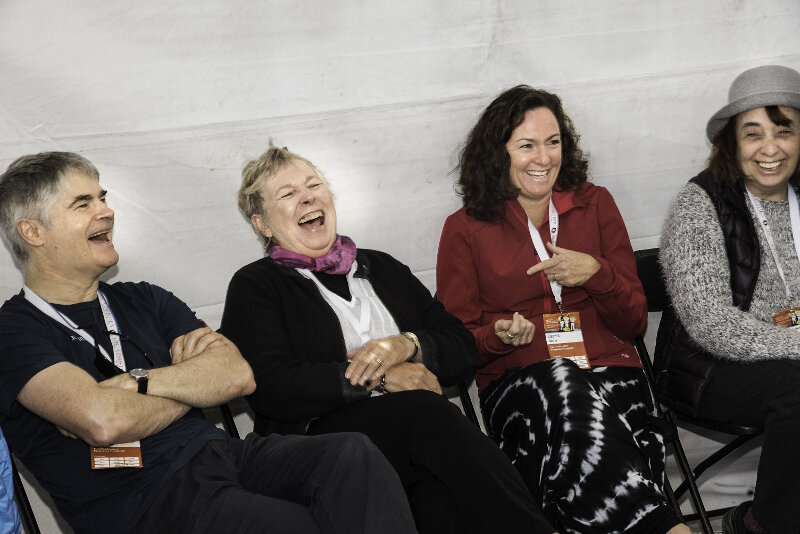 209 – Five Steps to Publishing Success: Get Your Short Stories and Personal Essays Published in Magazines with Windy Lynn Harris on Thu, Feb 15, 9:00-10:30AM
210 – The Transformative Power of Writing Practice with Laura Davis on Thu, Feb 15, 9:00-10:30AM
211 – Writing the World: Crafting the Travel Essay with Laura Gough on Thu, Feb 15, 9:00-10:30AM
212 – Las entrañas de la Ficción with Joel Flores on Thu, Feb 15, 9:00-10:30AM
213 – Perfect Pitch: How to Successfully Sell Your Proposal to an Agent with Louisa Rogers on Thu, Feb 15, 9:00-10:30AM
Session 3
301 – First Novels, First Pages with Bruce Holsinger on Thu, Feb 15, 11:00AM-12:30PM
302 – Dialog as Action – Not Conversation with David Corbett on Thu, Feb 15, 11:00AM-12:30PM
303 – Strengthen Your Writing with Compelling Scenes with Susan Pohlman on Thu, Feb 15, 11:00AM-12:30PM
304 – The Power of Premise with Dale Griffiths Stamos on Thu, Feb 15, 11:00AM-12:30PM
305 – Compose and Revise Like the Masters with Susan Brown on Thu, Feb 15, 11:00AM-12:30PM
306 – Writing the family with Jessica Hendry Nelson on Thu, Feb 15, 11:00AM-12:30PM
307 – Shaping Your Short Story Collection with Myrl Coulter on Thu, Feb 15, 11:00AM-12:30PM
308 – PoemMoir: Telling Our Story in Vivid, Crafted Poem! with Judyth Hill on Thu, Feb 15, 11:00AM-12:30PM
309 – The Economics of Publishing with Judith Gille on Thu, Feb 15, 11:00AM-12:30PM
310 – Writing as Activists in Dangerous Times with Felipe Restrepo Pombo, Iván Ríos Gascón, Laura Davis, Wally Lamb, Lily Wright, and Moderator: Sam Horn on Thu, Feb 15, 11:00AM-12:30PM
311 – Writing Fiction for Middle Graders and Young Adults with Paul Mantell on Thu, Feb 15, 11:00AM-12:30PM
312 – Nombrar todo por vez primera with Julia Santibáñez on Thu, Feb 15, 11:00AM-12:30PM
Session 4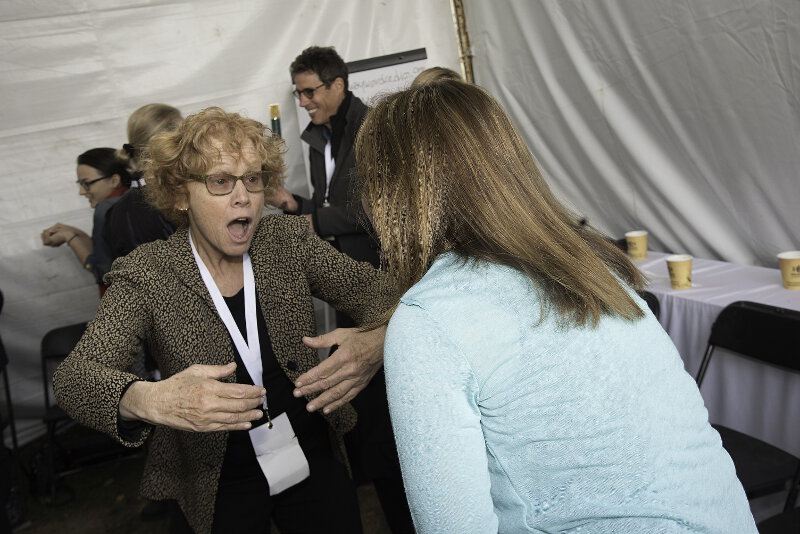 401 – Writing compelling issue-driven fiction with Tawni Waters on Fri, Feb 16, 9:00-10:30AM
402 – The Heart of Conflict– What Makes Narrative Tick with Laura Munson on Fri, Feb 16, 9:00-10:30AM
403 – Writing to Tell, not Sell: Creating For You, Not The Market with Lauren Marie Fleming on Fri, Feb 16, 9:00-10:30AM
404 – Jumpstart Your Story with Susan Meyers on Fri, Feb 16, 9:00-10:30AM
405 – Crafting Your Character's Arc with April Bosshard on Fri, Feb 16, 9:00-10:30AM
406 – Looking back, moving forward with Jessica Handler on Fri, Feb 16, 9:00-10:30AM
407 – Painting with words: The power of vivid description with Amber Starfire on Fri, Feb 16, 9:00-10:30AM
408 – What's So Funny? – Humor in Poetry with Michael Bazzett on Fri, Feb 16, 9:00-10:30AM
409 – Writing a Winning Book Proposal with Judith Gille on Fri, Feb 16, 9:00-10:30AM
410 – Do You Need an Agent and Who is the Right One For You with April Eberhardt, Emma Sweeney, Anna Geller, Michael Carr, Martha Kaplan, Moderator: Sam Horn on Fri, Feb 16, 9:00-10:30AM
411 – Turns and Transformations: How Poems Move with Janet McAdams on Fri, Feb 16, 9:00-10:30AM
412 – Estructurar un guion con el TEMA como su fuerza de guía with Ligiah Villalobos on Fri, Feb 16, 9:00-10:30AM
413 – Intro to Lyric Writing with Leeanne Dunic on Fri, Feb 16, 9:00-10:30AM
Session 5
501 – Diaglog Dynamics: the Spooken Word on the Wrtten Page with Anthony Maulucci on Fri, Feb 16, 11:00AM-12:30PM
502 – The Art and Alchemy of Research with Bruce Holsinger on Fri, Feb 16, 11:00AM-12:30PM
503 – A Morning of Writing Dangerously with Barbara Abercrombie on Fri, Feb 16, 11:00AM-12:30PM
504 – 15 Ways to Punch Up Your Writing with Humor with Mark Sanders on Fri, Feb 16, 11:00AM-12:30PM
505 – Moment by Moment Character Development with Terry Persun on Fri, Feb 16, 11:00AM-12:30PM
506 – Writing the Unspoken: Truth and Consequences of Breaking the Silence with Lori Horvitz on Fri, Feb 16, 11:00AM-12:30PM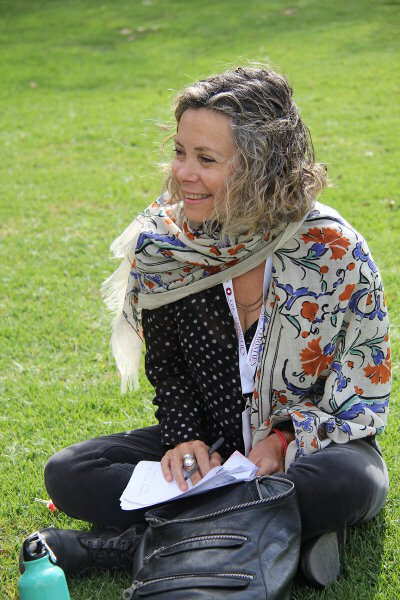 507 – First Impressions: Making and Impact with Your Opening Sentences with Molly Giles on Fri, Feb 16, 11:00AM-12:30PM
508 – Journaling for Memoir: Capturing the Past, Present, and Future with Amber Starfire on Fri, Feb 16, 11:00AM-12:30PM
509 – The Changing Face of Publishing: What All Authors Need to Know with April Eberhardt on Fri, Feb 16, 11:00AM-12:30PM
510 – Writers and the Brave New World of Publishing with Jane Friedman, Gerard Helferich, and Merilyn Simonds, Moderator: Sam Horn on Fri, Feb 16, 11:00AM-12:30PM
511 – Travel Memoir: Your Journey is the Story with Susan Pohlman on Fri, Feb 16, 11:00AM-12:30PM
512 – La creación literaria y las ciudades with Iván Ríos Gascón on Fri, Feb 16, 11:00AM-12:30PM
513 – Creative Thinking: Expanding Your Horizons with Kathleen Hudson on Fri, Feb 16, 11:00AM-12:30PM
Session 6
601 – Exercises in Style: A Crash-Course on Narrative Innovation for Fiction Writers with M. Thomas Gammarino on Sun, Feb 18, 9:00-10:30AM
602 – Adding Comedy to Any Book or Essay with Judy Carter on Sun, Feb 18, 9:00-10:30AM
603 – Writing Creatively in the Second Person with Siel Ju on Sun, Feb 18, 9:00-10:30AM
604 – Creative Thinking: Expanding Your Horizons with Kathleen Hudson on Sun, Feb 18, 9:00-10:30AM
605 – Writing a Historical Novel with Sandra Gulland on Sun, Feb 18, 9:00-10:30AM
606 – The Art and Craft of the Personal Essay, the short memoir that sells with Lily Wright on Sun, Feb 18, 9:00-10:30AM
607 – I've Looked at Publicity from Both Sides Now: Publicity & Marketing from a Former Book Publicist & Current Author with Jamie Brickhouse on Sun, Feb 18, 9:00-10:30AM
608 – Speaking Your Truth with Nadine Kenney Johnstone on Sun, Feb 18, 9:00-10:30AM
609 – The Five Key Questions Every Good Story Needs to Answer with Dale Griffiths Stamos on Sun, Feb 18, 9:00-10:30AM
610 – Is your Book a Self-help Memior with Louisa Rogers on Sun, Feb 18, 9:00-10:30AM
611 – Intro to Lyric Writing with Leeanne Dunic on Sun, Feb 18, 9:00-10:30AM
612 – Ghostware: Ciencia Ficción para pensar la realidad with GERARDO SIFUENTES on Sun, Feb 18, 9:00-10:30AM
613 – Bengal Tiger Moments: Expanding and Contracting Time on the Page with Sean Prentiss on Sun, Feb 18, 9:00-10:30AM
Session 7
701 – Your Nonfiction Writing: Capture and Keep Interest From the First to the Last Page with Sam Horn on Sun, Feb 18, 11:00AM-12:30PM
702 – Tackling the Senond Draft: Parctical Tools for Adding Structure & Deepth to Your Novel with Lauren Marie Fleming on Sun, Feb 18, 11:00AM-12:30PM
703 – Journaling as Creative Discovery with Elizabeth A.I. Powell on Sun, Feb 18, 11:00AM-12:30PM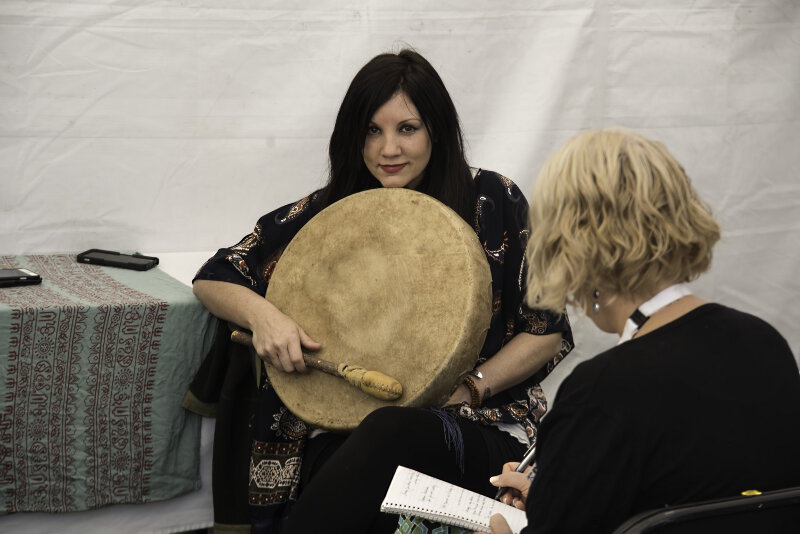 704 – Where Are You? Making Your Settings Come Alive in Fiction or Nonfiction" with Lily Wright on Sun, Feb 18, 11:00AM-12:30PM
705 – How To Write a Page-Turner with Diana Spechler on Sun, Feb 18, 11:00AM-12:30PM
706 – Looking back, moving forward with Jessica Handler on Sun, Feb 18, 11:00AM-12:30PM
707 – The Art of Flash Prose: Write Like Lightning with Dinty Moore on Sun, Feb 18, 11:00AM-12:30PM
708 – The Heart of Conflict– What Makes Narrative Tick with Laura Munson on Sun, Feb 18, 11:00AM-12:30PM
709 – Befriending the Giant: How Amazon can help you realize your publishing dream with Terry Persun on Sun, Feb 18, 11:00AM-12:30PM
710 – Blasting the Boundaries: Making the Novel Novel Again with Leanne Dunic, M Thomas Gammarino, & Merilyn Simonds, Moderator: Daniel Lorenzetti on Sun, Feb 18, 11:00AM-12:30PM
711 – Structuring a Screenplay with THEME as your Guiding Force with Ligiah Villalobos on Sun, Feb 18, 11:00AM-12:30PM
712 – Novela gráfica : todo lo que necesitas antes de dibujar tu primera página with Bernardo Fernández Bef on Sun, Feb 18, 11:00AM-12:30PM