When we founded the San Miguel Writers' Conference in 2006, we could not conceive that within ten years, it would become "one of a handful of must-attend writers' conferences in the literary world," as one reviewer recently commented. Our first conference drew twenty-six local San Miguel residents. Eleven years later, in 2016, some 3,000 unique individuals attended some or all of the Conference, having gathered in San Miguel from many parts of the U.S. and Canada, Mexico, and Europe.  Over this past eleven years, more than 2,000 writers have enjoyed the full conference, and we have filled more than 25,000 seats for keynote presentations by sixty-six keynote speakers, including some of the world's most well known writers.
Our Humble Origins
When I moved to San Miguel in 2004, I knew of its reputation as a Mecca for writers and so was surprised to find no venue for author readings, no gatherings of writers, and no bookstore showcasing the works of local authors. Coming from Berkeley, where I frequented author readings at bookstores, I missed this! I was told that author readings had occurred here in the past, so I placed a small article in the local newspaper announcing a gathering of writers interested in greater visibility. Everyone was excited when twenty-eight people appeared for the meeting on April 26, 2004. The San Miguel Literary Sala was born!
Almost immediately, we began presenting two authors to San Miguel audiences each month, a series that continues to flourish. We started a small bookstore presenting only local authors, still thriving as a part of the Tienda at the Biblioteca. The Sala has published two volumes of our anthology, Solamente En San Miguel, containing short fiction, essays, poems, and memoirs focused on the San Miguel experience. Most years, in addition to the February Writers' Conference, we offer a Summer Literary Festival, and each year, we sponsor a community wide "big read." Two years ago, we added a Storytelling Festival, directed by the indefatigable Cheri Wright.
Community Outreach
From our early origins, we have been eager to extend literary offerings to youth and to rural communities near San Miguel. Sala members Yolanda Lacarieri, Carmen Rioja, and Jorge Coro, started a weekly literary radio show aimed at San Miguel youth. Now in its eleventh year, it still airs weekly, Wednesday evenings at 8 PM on Radio San Miguel, 1280 AM. In cooperation with Elsmarie Norby at Ojala Niños, we have added a reading appreciation program in a rural community for impoverished children who may never have even seen a book. It's a mini "head start" program, called "My First Book." We provide over 100 scholarships for youth and Mexican Nationals to attend the Writers' Conference each year, and offer a free Creative Writing Workshop to 60 San Miguel Youth as a part of the Conference. In our Libros Para Todos project, founded and spearheaded by Susan Neulist, we distribute more than 800 books to youth in rural communities and then invite the author of the book to visit these communities, meet the children and youth, and sign their books. Our new Sala Literaria in the beautiful Bellas Artes building, with creative leadership by Director Armida Zepeda, opened in 2015 with a ceremony hosted by the mayor. The room has given the Literary Sala a physical presence. It hosts the Poetry Café, founded by Maia Williams, plus a variety of literary workshops, classes, and programs, in both Spanish and English, and an extensive library. Twice each year, we host a Book Fair, where our many local authors sell their books directly to the public, and we showcase San Miguel's active literary life.
The First Writers' Conference
A year or so after the Sala began, member Jody Feagan turned to me and made her now historic statement: "This is a world-class destination. We should have a writers' conference here."
Jody set about making it happen, recruited teachers for workshops, set us up in the Real de Minas Hotel, and began promotion. We had a personal connection with John Berendt, author of Midnight in the Garden of Good and Evil, who agreed to keynote the conference. We were quite pleased when twenty-six burgeoning writers signed up for our first annual event! We were on a roll.
For the next three years, Jody Feagan built the conference, and it grew steadily. I took over as Director in 2009, when Jody moved her family to Aspen.
In 2008, we held the first of our occasional Summer Literary Festivals when Tom Robbins entertained us for an entire weekend featuring his novel, Fierce Invalids Home from Hot Climates. That same year in December, we presented an "Homage to the Beat Writers" featuring John Cassady. We repeated this model in 2010 with a full weekend devoted to Kathryn Blair's historic novel, In the Shadow of the Angel, including an overnight trip to Mexico City, organized by April Gaydos and Dorit Arazi, to visit relevant sites from Blair's epic novel. A popular special event was the weekend we featured Diego Rivera's daughter, Guadalupe Rivera Marin, a politician and writer, for several events.
The Writers' Conference hit a tipping point in 2010, when registration leaped from 78 registrants the previous year to 207 warm bodies! That year our keynote speaker was Barbara Kingsolver, and that was also the year that Michael Coon invented our now legendary Fiesta. Barbara Kingsolver loved bashing a piñata in the shape of Senator McCarthy (who played a part in her novel The Lacuna) and was brought to tears when she saw "Lacuna" in bright lights on the castillo fireworks.  2010 was also the year that we added a playwright and theater event to our regular offerings when Debra Erhardt presented her memorable one-woman play, Jamaica Farewell. Since then, the play has been a popular feature of several of our conferences.
In 2012, Maia Williams volunteered her business executive and nonprofit board experience to oversee marketing, financials, and to develop opportunities for Patrons, Sponsors and Advertisers to provide the necessary funding for ninety adult and teen scholarships, and for literary and literacy programming for children, youth, and adults. Maia was named Conference Co-Director in 2015.
The conference had grown remarkably. The faculty had expanded to sixty or more experts presenting more than fifty daily workshops. Should we keep growing, we asked ourselves? Our decision was no. We are determined to preserve the intimacy of a boutique conference whose scale is appropriate to our small town, a conference that will retain a relaxed atmosphere, where personal connections remain one of the primary benefits for participants.
Although we always provided simultaneous translation into Spanish for our ballroom events, it was not until 2013, when Carmen Rioja became the Director of the Spanish portion of the conference, that we became genuinely bilingual and co-cultural. We now provide a full Spanish language conference integrated into the English language events, now under the leadership of Armida Zepeda.
Our reputation as a venue that presents some of today's most celebrated authors is well established. But brilliant keynote addresses are only one compelling feature of the San Miguel conferences. The high quality of our teaching faculty, the extraordinary networking opportunities, and all of the extras we provide has led us to our upcoming Twelfth Anniversary event to take place February 15 to 19, 2017.
---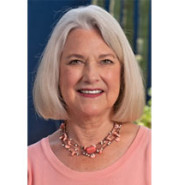 Susan  conducted relationship workshops internationally for twenty-two years before moving to San Miguel de Allende in 2004. She is the author of six books including the international bestseller,  If I'm So Wonderful, Why Am I Still Single,  which was translated into twenty-two languages and is currently celebrating twenty-sixth year in print. Her international speaking and media career, including three appearances on the Oprah Winfrey Show, has taken her to twenty-six states, Canada, Korea, Australia, Singapore, and Mexico.  She is the former Director of Women's Programs at the University of California, Berkeley, where she pioneered the first university-based human sexuality program in the U.S. Susan  grew up in Columbus, Ohio, and lived in Berkeley, California, for most of her adult life until she moved to San Miguel in 2004. Almost as soon as she arrived, she founded the San Miguel Literary Sala, and the very next year, the San Miguel International Writers' Conference.