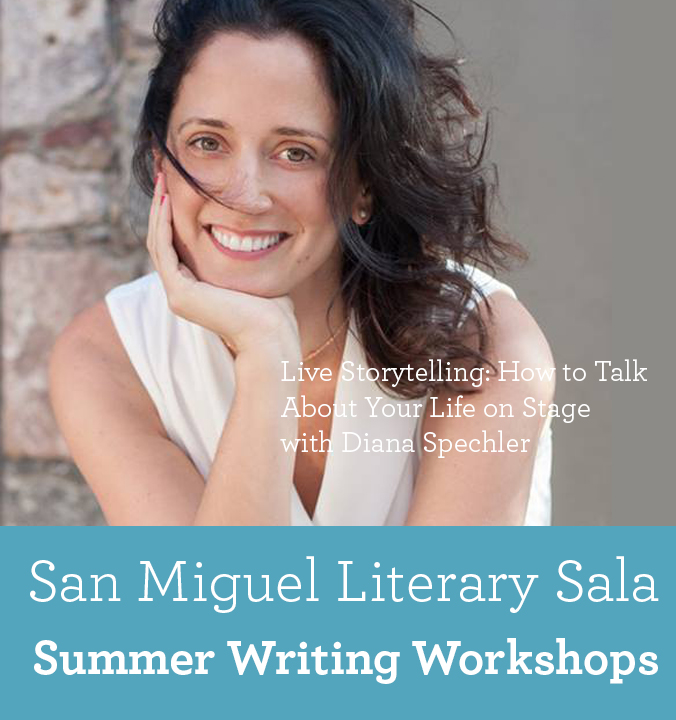 Live Storytelling Workshop with Diana Spechler
Live Storytelling: How to Talk About Your Life on Stage
Workshop Package: $415 USD
Sala Literaria Bellas Artes, San Miguel de Allende
Introduction Session August 5 from 12:00 to 1:00 PM
Three-Hour Sessions on August 7, 14, 21, 28 from 1:30 to 4:30 PM
What is the secret of the storytellers on The Moth Radio Hour or This American Life? How do they communicate such convincing emotion and intimacy, whether their stories are funny or sad, informative or impressionistic? Contrary to popular belief, great storytelling has less to do with public speaking than it does with the writing.
In this course, you will learn the tools you need to construct a personal story that is both great out loud and great on the page. In fact, these two different ways of experiencing a story will be the poles in our conversation. Lectures will teach you the craft of storytelling, how to hit the appropriate emotional notes, and how to construct a proper arc. We'll study stories by contemporary masters, and watch videos by some of the best storytellers on the live scene. In the second half of the course, you will workshop your story for supportive, helpful critique. At the end of the course, you'll have a complete story to read or to perform.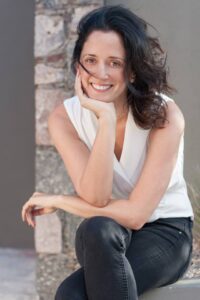 Diana Spechler is the author of the novels Who By Fire (Harper Perennial, 2008) and Skinny (Harper Perennial, 2011), of the New York Times column Going Off, and of a forthcoming nonfiction book based on that column (Crown). She has written for GQ, O The Oprah Magazine, CNN Living, Esquire, New York Magazine, New York Observer, Paris Review, Tin House, Self, Details, The Wall Street Journal, Salon, Slate, Nerve, Glimmer Train Stories, PANK, Brevity, The Southern Review, and elsewhere. Her work has appeared in a number of anthologies, including Sex Matters: The Sexuality and Society Reader (W.W. Norton, 2013) and True Tales of Lust and Love (Counterpoint/Soft Skull, 2014). She is also a seven-time Moth StorySLAM winner and has been featured on The Moth Radio Hour, The Moth podcast, The Daily Dish, and NPR.