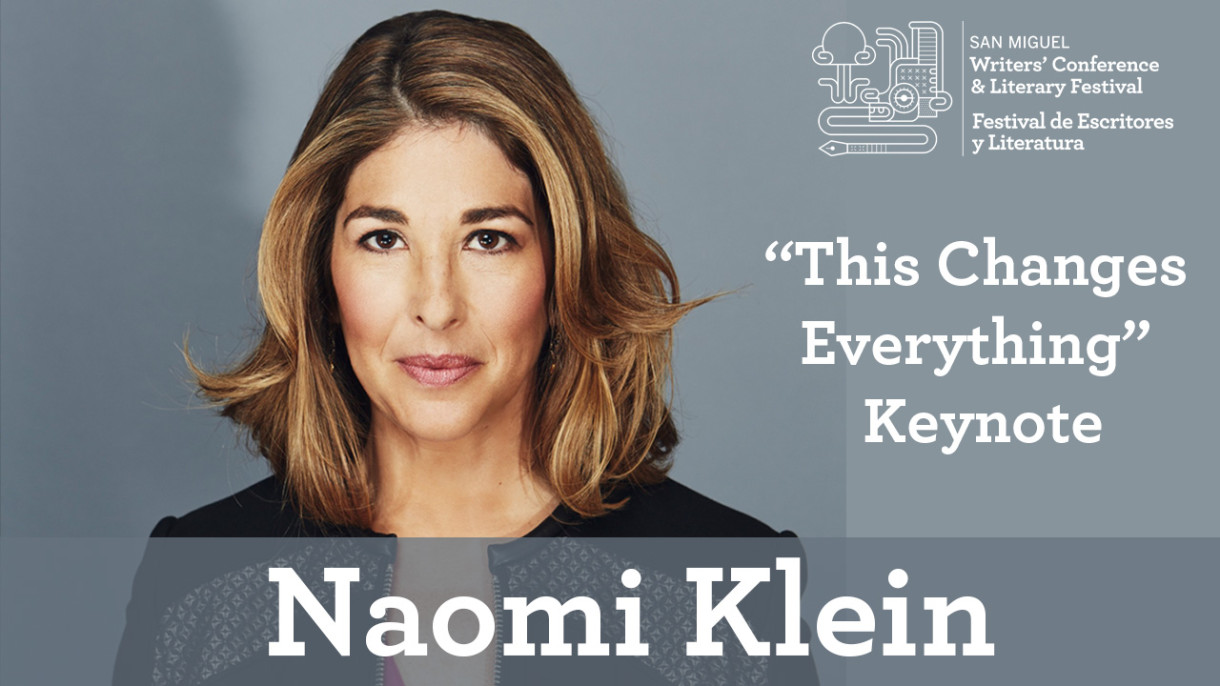 Watch Naomi Klein's Keynote, "This Changes Everything"
Forget everything you think you know about global warming. The really inconvenient truth is that it's not about carbon — it's about capitalism. The convenient truth is that we can seize this existential crisis to transform our failed system and build something radically better. In her most provocative talk yet, Naomi Klein tackles the most profound threat humanity has ever faced: the war our economic model is waging against life on earth.

Video Edited by Yaz Portugal
Naomi Klein is an award-winning journalist, syndicated columnist and author of the international bestsellers, This Changes Everything: Capitalism vs The Climate (2014), The Shock Doctrine: The Rise of Disaster Capitalism (2007) and No Logo (2000).
This Changes Everything was an instant New York Times bestseller and is being translated into over 25 languages. Nominated for multiple awards, it won the 2014 Hilary Weston Writers' Trust Prize for Nonfiction. The documentary inspired by the book, and directed by Avi Lewis, premiered at the Toronto International Film Festival in September 2015.
Since This Changes Everything was published, Klein's primary focus has been on putting its ideas into action. She is one of the organizers and authors of Canada's Leap Manifesto, a blueprint for a rapid and justice-based transition off fossil fuels. The Leap has been endorsed by over 200 organizations, tens of thousands of individuals, and has inspired similar climate justice initiatives around the world.
In November 2016 she will be awarded Australia's prestigious Sydney Peace Prize, for, according to the prize jury, "exposing the structural causes and responsibility for the climate crisis, for inspiring us to stand up locally, nationally and internationally to demand a new agenda for sharing the planet that respects human rights and equality, and for reminding us of the power of authentic democracy to achieve transformative change and justice."
Klein is a member of the board of directors for climate-action group 350.org. In 2015, she was invited to speak at the Vatican to help launch Pope Francis's historic encyclical on ecology, Laudato si'.
Klein is a Puffin Foundation Writing Fellow at The Nation Institute and her column for The Nation magazine is syndicated internationally by the New York Times Syndicate. Recent articles have also appeared in The New Yorker, The Boston Globe, The Guardian, the London Review of Books and Le Monde.
She has multiple honourary degrees and in 2014 received the International Studies Association's IPE Outstanding Activist-Scholar award.