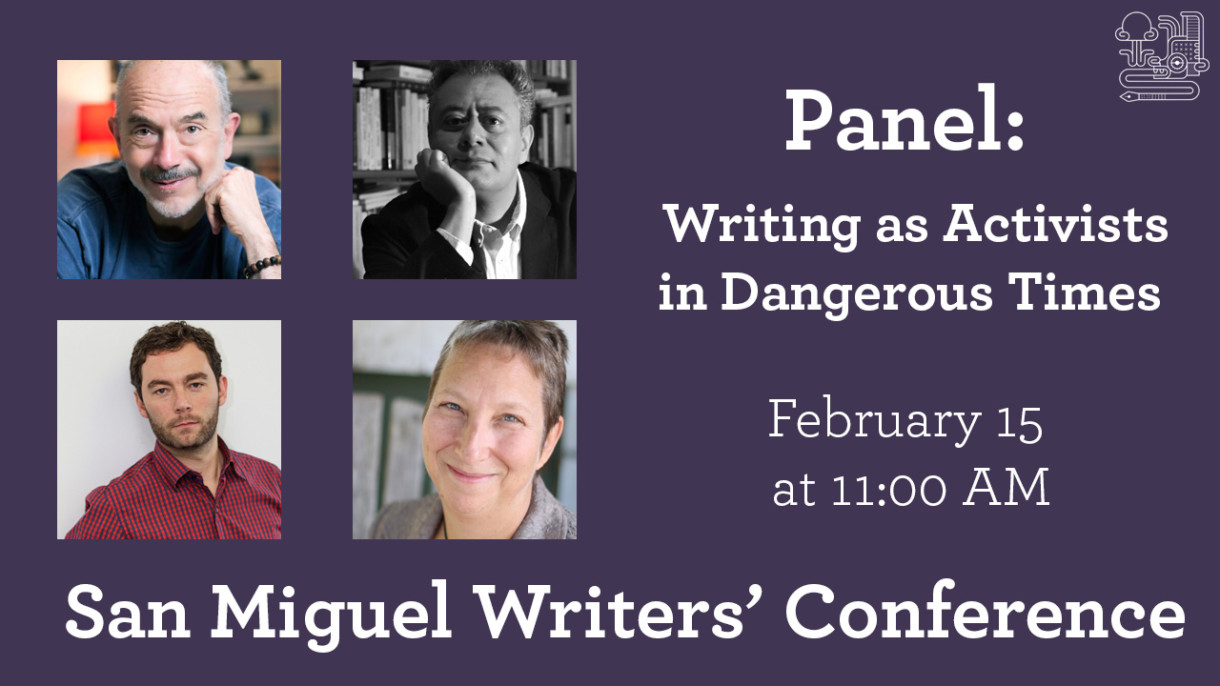 Panel: Writing as Activists in Dangerous Times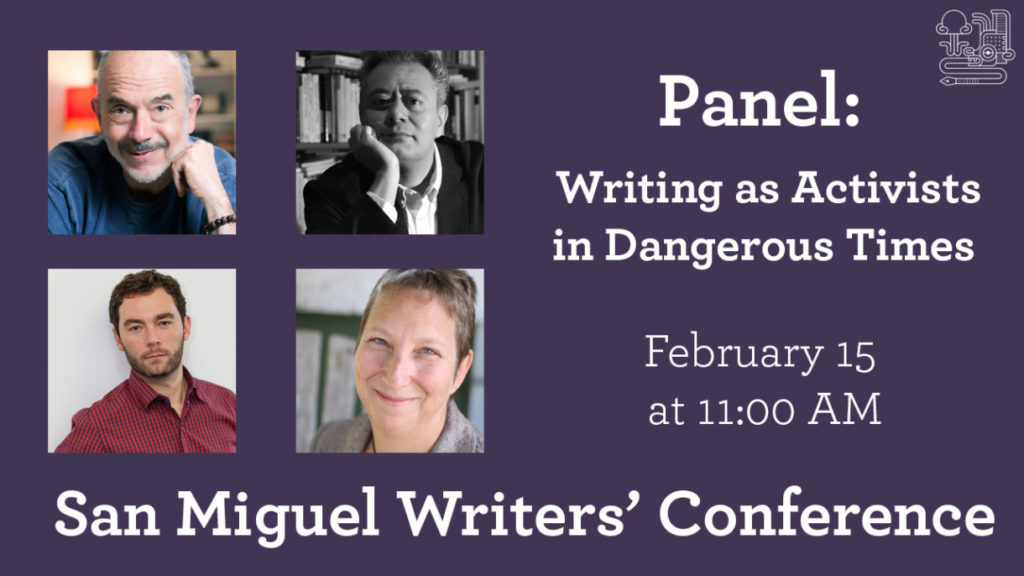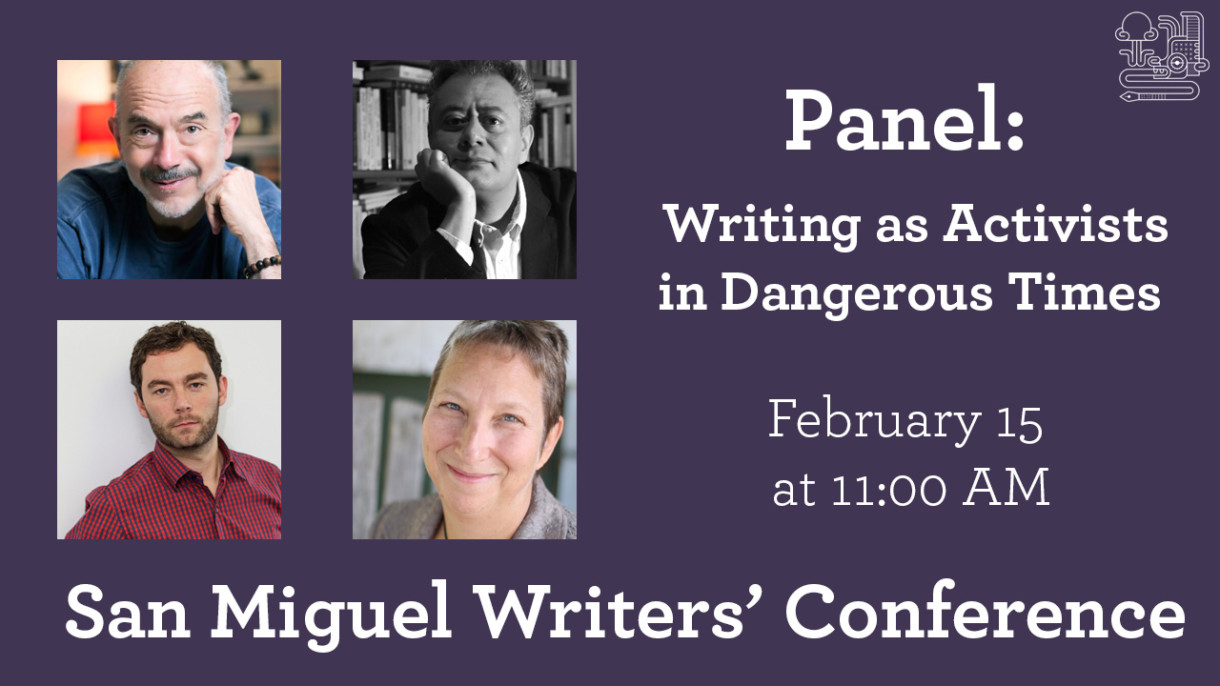 We suddenly find ourselves in a world of frightening levels of incompetence and corruption, where truth and justice are struggling for a handhold on a slippery slope. Public lies and devastating new policies are driven by openly hostile xenophobia, racism, and greed. The humane, compassionate world that we have spent our lives believing in, and working to make better, is disappearing before our eyes.
There is a long tradition of authors and poets speaking the truth and standing up for democracy and social justice in their written work. What is our role as writers, right now?
Panelists: Wally Lamb, Iván Ríos Gascón, Felipe Restrepo Pombo, Laura Davis
In this panel, we will address the following questions:
How can we as writers change the world and shift the conversation? Do we have a special responsibility as writers?
What role can personal testimony and individual stories play in fighting injustice?
Does our responsibility as citizens extend to our writing life? Do we have to address the numerous current public crises in our own writing?
What is the impact of this public drama on personal creativity?
How can writing be used as a self-care tool for activists who feel burned out and overwhelmed?
Tickets can be purchased at the Hotel Real de Minas on Feb 13 from 2:00 to 5:00 PM, Feb 14 from 10:00 AM to 6:00 PM, and Feb 15 from 8:00 AM to 11:00 AM. The San Miguel will also be presenting four other panels.
Panel: Do You Need an Agent and Who is the Right One For You on Feb 16 at 9:00 AM in the Hotel Real de Minas Ballroom
Panelists: April Eberhardt, Emma Sweeney, Anna Geller, Michael Carr, Martha Kaplan, Moderator: Sam Horn
Panel: Writers and the Brave New World of Publishing on Feb 16 at 11:00 AM in the Hotel Real de Minas Ballroom
Panelists: Jane Friedman, Gerard Helferich, and Merilyn Simonds
Panel: Blasting the Boundaries: Making the Novel Novel Again on Feb 18 at 11:00 AM in the Hotel Real de Minas Ballroom
Panelists: Leanne Dunic, M Thomas Gammarino, & Merilyn Simonds
Co-Cultural Panel: Our Cultures, Ourselves on Feb 17 at 1:00 PM  in the Hotel Real de Minas Ballroom
Panelists: John Vaillant, Rita Dove, and Jorge Volpi, Moderator Louisa Rogers, & Joseph Boyden