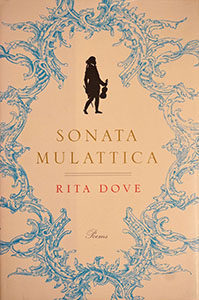 KEYNOTE ADDRESS:
"Sonata Mulattica: Lyric, Narrative, and the Ties That Bind Them"
When, in 1803 Vienna, controversial musical genius Ludwig van Beethoven meets flamboyant violinist George Bridgetower, the mixed-race progeny of a Polish-German woman and a self-styled "African prince," he promptly drops work on his Third Symphony in order to compose a sonata for his new friend, who premieres it a few weeks later with Beethoven at the piano. Why, then, did this masterpiece become known as the "Kreutzer" Sonata, named after a French musician who never played it? In my keynote, I explore the varied literary approaches employed in my book Sonata Mulattica as it takes poetic stabs at historical and artistic resurrection.
BIOGRAPHY: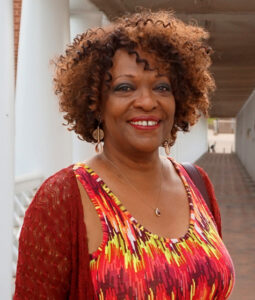 Rita Dove was named US Poet Laureate in 1993, the first African American to hold the title. She is the author of numerous books of poetry, including her debut, the well-praised The Yellow House on the Corner, as well as Thomas and Beulah (1986), which won the Pulitzer Prize, and On the Bus with Rosa Parks (1999), a finalist for the National Book Critics Circle Award, and Sonata Mulattica (2009). Her Collected Poems: 1974–2004 (2016) is a finalist for the National Book Award. She also writes and publishes fiction, and her play, The Darker Face of the Earth, which been staged in the U.S. and London. She is an acclaimed lyricist, and has written lyrics for composers ranging from Tania León to John Williams.
Dove is the recipient of numerous literary and academic honors, including 25 honorary degrees, most recently from Yale University. In addition to her Pulitizer prize she has been recognized with the Heinz Award in the Arts and Humanities, the Commonwealth Award of Distinguished Service in Literature, the 2009 Fulbright Lifetime Achievement Medal and the National Medal of Arts from President Barack Obama.
Dove's distinctive style mixes works like her verse-novel Thomas and Beulah—which was staged as a contemporary opera in 2001 by Museum of Contemporary Arts in Chicago—with a personal treatment of historical events, addressing topics from her own grandparents' early 20th century experience to the battles and triumphs of the Civil Rights era. Poet Brenda Shaughnessy noted that, "Dove is a master at transforming a public or historic element—re-envisioning a spectacle and unearthing the heartfelt, wildly original private thoughts such historic moments always contain."
Born in Akron, Ohio, Dove received a Fulbright to study in Germany and later earned an MFA at the Iowa Writers' Workshop. She taught Creative Writing at Arizona State University and since 1989 she has been teaching at the University of Virginia at Charlottesville where she is Chair of the Commonwealth Professor of English.
We tend to be so bombarded with information, and we move so quickly, that there's a tendency to treat everything on the surface level and process things quickly. That is antithetical to the kind of openness and perception you have to have to be receptive to poetry.

— Rita Dove
• • •
Rita Dove will also be a panelist in the Co-Cultural Panel: Our Cultures, Ourselves.