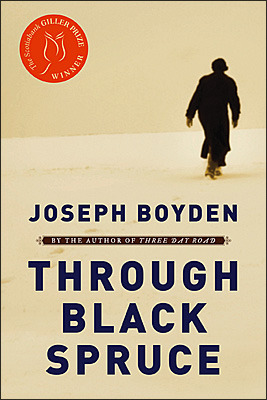 San Miguel Big Read Launches Nov. 9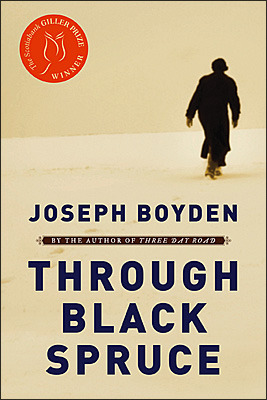 The 8th Annual San Miguel Big Read has announced Joseph Boyden's award winning novel, Through Black Spruce, will be this years Big Read selection.  Over the next few months we'll all get a chance to learn more about Joseph Boyden and his writing through a series of Big Read events.
The 8th Annual San Miguel Big Read is a community wide program that includes joining a One-Time Book Group to read and discuss Through Black Spruce.  The program also includes special events which will be announced soon.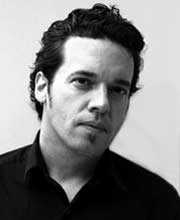 Joseph Boyden is the author of three award-winning novels. His is known for writing about First Nations Culture. His first novel, Three Day Road, a story of two Cree soldiers serving in the Canadian military during World War I, was inspired by the experiences of Ojibwa Francis Pegahmagabow, the legendary First World War sniper. It won numerous awards and was nominated for the Governor General's Award. His second novel, Through Black Spruce, follows the story of Will, son of one of the characters in Three Day Road. The Orenda, published in 2013 was his third novel in the Bird Family Trilogy and continued his exploration of the historical and contemporary experiences of First Nations peoples of Northern Ontario.
There are still tickets available  to all the San Miguel Writers' Conference keynote addresses including Joseph Boyden.  Individual tickets can be purchased online through our registration site.