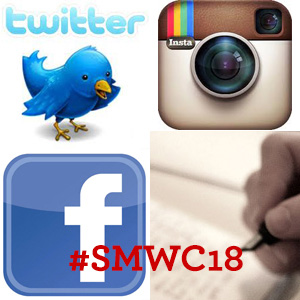 #SMWC18 | Social Media Contest
#SMWC18 Join the Conversation on Social Media And Win Prizes!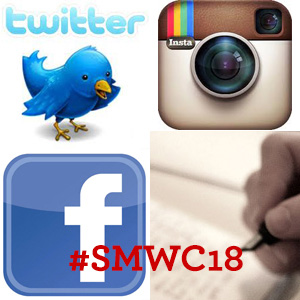 Are you on Facebook? Instagram? Twitter? Then join the conversation with the San Miguel Writers' Conference online community. Help us share ideas and spread the word!
The more you post during the conference, the more chances you'll have to win great prizes like these:
Signed copies of books by our amazing keynote speakers
Donated books and prizes from our local community and other writers
Recordings of keynote speakers
SMWC tote bags, travel mugs and more!
Here's What to Do
Like us on Facebook: https://www.facebook.com/sanmiguelwritersconference
And follow us on Twitter:  @WritersConferen
Post a photo, write a post, share a quote, or upload a short video to your Twitter, Facebook or Instagram account—or all three!
Make sure your Facebook post is set to PUBLIC so we can find it!
Include the hashtag #SMWC18 with every post.
We will search posts with our hashtag each evening and choose winners to receive fun prizes. Look for our announcements, reminders and winners, to be posted on our Facebook and Twitter feeds. So be sure to LIKE and FOLLOW!
Use our Hashtag: #SMWC18
Contest Rules
You must use the conference hashtag
You may enter more than once. In fact, we encourage it!
You may win more than once, too!
If you get a chance, find the prize donor and give your thanks in person. Or drop them an email or post on their link. You'll make someone smile.
Your participating in the contests means you agree to let us repost your entry and otherwise use it, giving you credit whenever possible, to help stoke the enthusiasm of other conference attendees as well as our followers.
Judging: Entries are selected based on originality, enthusiasm, insight, creativity, humor or other factors. We're volunteers, so we'll do the best we can to maximize the fun!
OPEN TO EVERYONE! Presenters, attendees, keynoters, family, friends, passersby—you name it!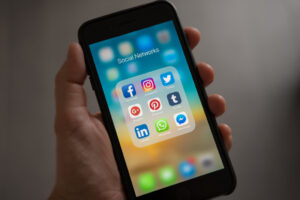 Winners
Winners announced in the mornings around 8am. If possible, you'll be alerted on the same platform where you posted.
Winners will also be posted on an official list on the Prize Bulletin Board by the Prize Table and/or at the Book Store.
Winners may pick up prizes at the PRIZE TABLE in the Book Store tent. Times to be announced.
Donate
Want some free publicity for your own book or project, too? We're happy to include your donation in our prize selection. Fill out a Donation Form and get some free publicity (Facebook and Twitter mention) during the event! Get the form at the PRIZE TABLE in the Book Store.
Need Ideas?
Choose your own, or let these inspire you:
Selfies with keynoters and presenters
My favorite book of the conference so far
My "Happy Place" during breaks
Best overheard line of the day
Best quote of the day
New friends
San Miguel delights
My morning coffee
Your own blog post on any aspect of the event
Questions? Email catherine@marenghi.com
Follow Us!
Facebook: https://www.facebook.com/sanmiguelwritersconference
Twitter:   @WritersConferen