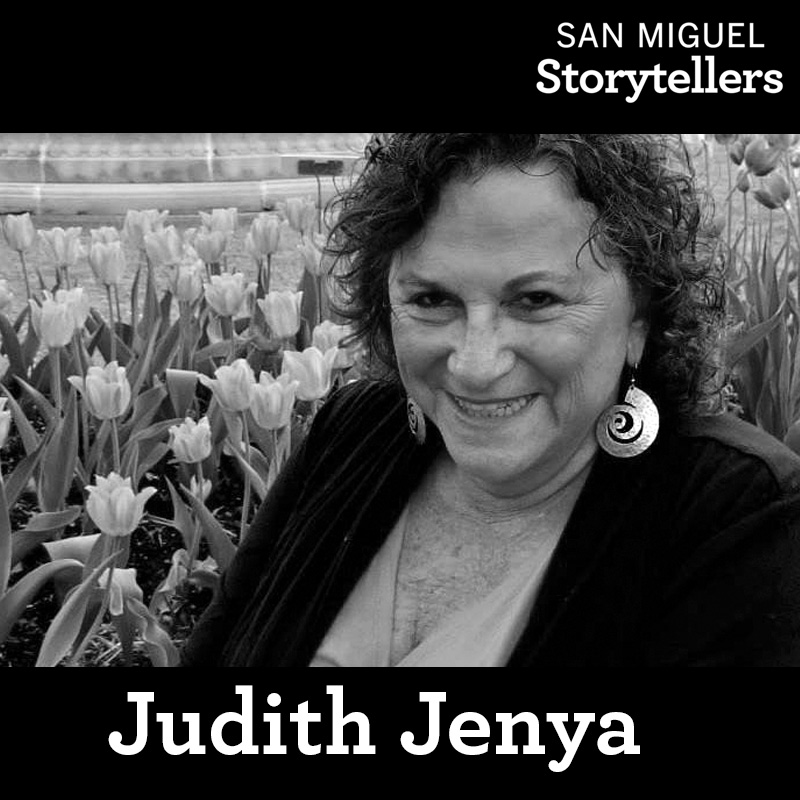 This month's story was performed by Judith Jenya in the San Miguel TalkStory studio.
San Miguel Talkstory with Judith Jenya
Judith Jenya is a painter, photographer and poet. Her bilingual book of poetry, Aromas de Dos Pueblos was published in Mexico in 2014. She has been published in Solamente en San Miguel – vol II, in Hamilton Stone Review, and in many newspapers and magazines including AARP, Time, and Today.
Judith has made San Miguel her home since 2006 and lives with her husband, Mark Johaningsmeir, whom she met in Guanajuato at an exhibit of her paintings.
If you'd like to receive notifications of San Miguel TalkStory releases, subscribe to our Soundcloud or Youtube channels.