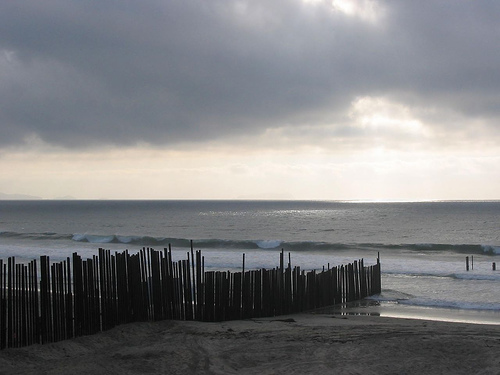 The War On Mexico By Nathan Feuerberg
The US Department of State released a warning on June 13, 2012 that all Americans should avoid travel to Mexico.  The warning came after seven members of the Zetas cartel were arrested in Oklahoma and New Mexico.  The Department of State said in the warning that a "Transnational Criminal Organization" might engage in "anti-American" violence.
 I've lived in San Miguel de Allende, Mexico for two years.  I've traveled to Mexico City, Guadalajara, and Puerto Vallarta.  In all my time here I've never been in any sort of violent situation or seen one.  I've walked around at night and have never been mugged or had anyone approach me and accost me.  In fact I moved to Mexico because of how safe I felt here.  I've lived all over the US in many different states and in cities such as Washington DC, New Orleans, and New York.  I was tired of looking over my shoulder when I was walking home from work.  After coming here for a visit I decided to pack up my stuff and reside here permanently.  I have to say it's been worth it.  It's nice not living in fear.  It's nice knowing that I can walk out my front door here in San Miguel and nothing bad will happen to me.
 When the US Department of State released it's warning a few weeks ago I felt my hands ball up into fists.  When I watched the ABC report and former FBI agent Brad Garrett said, "Literally, Mexico is out of control," I really wanted to hit someone.  This was supposed to be the year where Mexico's tourism industry finally went back to normal.  We've struggled through the US's weak economy, swine flu, and many drug-related warnings from the State Department.  But with this new warning telling tourists to avoid all of Mexico it looked like we were in for another slow year.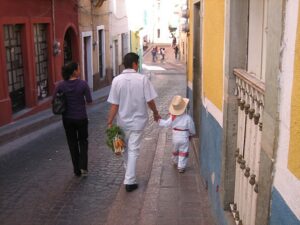 As the person in charge of the San Miguel Writers' Conference's social media and blog it is my job to get people to come to Mexico every year in February for our annual literary festival.  When I got this job I was told that besides telling people about our great speakers and workshops that I should focus on articles that revealed how safe Mexico and San Miguel really are.  Some might think of me as a sort of spin-doctor taking the facts and moving them around so that Mexico sounds like a safe destination.  However, my articles do not hide the truth or leave information out in order to make things sound better.  Like anywhere in the world there is crime here and that crime is especially horrific along the US /Mexican border in places like Laredo, Texas.  Still, if you compare the statistics of violent crime in Mexico to the US, you will find that there is far more crime in the US.  According to the 2012 World Fact Book 's report on crime related deaths in 2011, (compiled by the CIA) the US ranked 87th for deaths per one thousand people, while Mexico ranked 188th.  The data also showed the US coming in as the number one country in the world for total reported crimes.  Mexico came in number 12.  On average, the murder rate here is 2 murders per 100,000 in most states. That's about the same as Evansville, Indiana or Fond du Lac, Wisconsin. In Mexico City, the average is 8 per 100,000, which is low for the most populated city in the western world.
 News stories tend to focus on how dangerous it is to go to Mexico leaving out the part that it is actually more dangerous to travel within the US.  New Orleans is slated to host the 2013 Super Bowl, which will attract tourists from all over the US.  However, according to the FBI, New Orleans has a homicide rate that is three times as high as Mexico's national rate. If you read this month's State Department warning you will quickly realize they are basing it on an event that happened on US soil.  The criminals were laundering money in Oklahoma, not down here.  You'd think they'd issue a warning advising people not to travel to the Midwest.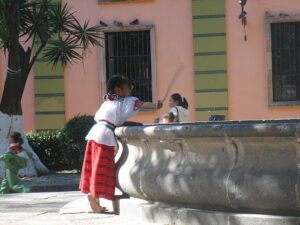 The truth is, this is about media sensationalism.  The simple fact is that stories about drug cartels and border violence make for dramatic headlines and explosive news stories.  The Mexican government can dispute this by showing the low statistics of violent crime here and point out that these are isolated drug related incidents that happened in certain areas in Northern Mexico along the border, but they are easily debased when US reporters follow this with statements like "that's little comfort for a family thinking of going there on vacation."
 Why do news reporters get away with it?  Well, that's because most US citizens are afraid of Mexico.  We have a fear of the unknown.  Before I came here I pictured, (like many Americans I'm sure) poor, dirty people living in trash heaps on the side of the road begging for pennies.  I thought I would see a country torn by cartel wars and corruption.  However, that's not what I saw.  Instead I found a country with beautiful vistas and colorful buildings, a country with prestigious universities and art galleries, a proud country rich in culture and heritage where family and children come first.
 In San Miguel we have an expatriate community of about 10,000 made up of Americans, Canadians, British, and other foreigners.  These people live here year around, own homes, and would have a little chuckle if you asked them about violence in San Miguel.  Most people here know that we are as safe living in San Miguel as if we lived in the little beach resort town of Carmel, California.  Sure every once in a while there is a serious crime, but most of the time the biggest problem is car vandalism or some drunk American college kids starting a fight in front of the local Irish pub.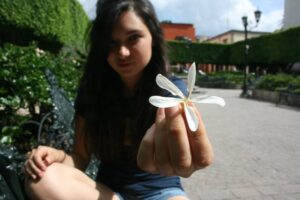 Of course, when traveling anywhere you should do your research and make smart decisions about safety.  And I advise you to do the same thing before coming here.  Mexico is a huge country and there are places that are dangerous at the moment but many others that are not.  Look up the statistics of crime in San Miguel de Allende.  Read about how safe it is here.  Sign up for the San Miguel Civil List and ask the local expatriates about coming here and bringing your family. I'm sure you'll find that everything I've written is true and that San Miguel de Allende is one of the safest places in the world.