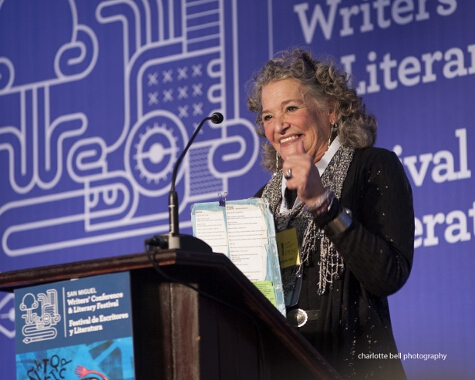 Judyth Hill
Biography
Judyth Hill has authored nine books of poetry, including Dazzling Wobble and Tzimtzum, and her poems have been widely anthologized. She is the author of the internationally acclaimed poem, "Wage Peace," published worldwide; set to music, performed and recorded by national choirs and orchestras. She is also an editor and teacher, she was educated at Sarah Lawrence College and is the recipient of numerous literary grants. She is the current President of PEN San Miguel.
Judyth conducts writing workshops at conferences around the world, authored poetry curriculum for the O'Keeffe and Folk Art Museums, edits manuscripts and leads global WildWriting Culinary Adventures.
She was described by the St. Helena Examiner as, "Energy with skin", and the Denver Post as, "A tigress with a pen".
By Judyth Hill